Why Archive -

Records Management Services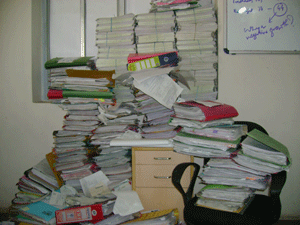 Archive Records Management Services was launched with an aim to provide quality records management services and to create satisfied customers. The goal was to provide a quality product at competitive prices topped with quality services. Archive wants to be the differentiator on account of services in this industry. We currently have warehouse at Ahmedabad and have started a representative office at Jaipur . And aslo intend to start a warehouse at Jodhpur and Indore very soon. We are also open to set up a warehouse at any other location as per the client requirements.
Rahul Vyas created Archive Records Management Services with the motto "archiving for Convenience, Control and Confidentiality".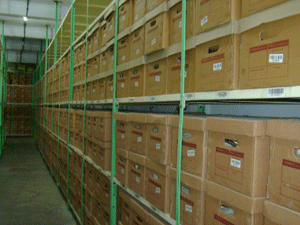 Rahul is an ex-Banker with 17 years of experience. He has served various banks at senior levels. He is also a respectable name in the Placement industry through their company Safe Management Services. Our clientele includes majors from Banking, Hospitals, Cooperative Societies, Broking Houses, Logistic Companies, Pharma, Clinical Research Organisations, Engineering etc.
What we do ?
Offsite as well as onsite records storage management and consulting
On demand retrieval and delivery of data
Use barcode technology for complete tracking of records
Reduce your storage costs
Free-up your costly office space
Eliminate existing outdated records
Critical records will be backed up
Will retain the records as per your requirement and securely dispose them when they complete their life under intimation to you
Help companies comply with their records retention policy
Follow standard procedures for storage, retrieval, protection, preservation and destruction
Our Business Principals
Integrity
Ethics
Honesty
Client interest
Services
Customer Relationship management
Retaining the Best people
Adherence to the standards